Retired Judge Irwin E. Lampert
Retired Judge Irwin E. Lampert
Engaging Wedding Ceremony
Retired Judge Irwin E. Lampert
Traditional & Non-Traditional Weddings
Feel Free to Call Me and Discuss Your
Upcoming Wedding
Your wedding ceremony reflects the uniqueness of your relationship and captures the celebration of your love which has brought you to this memorable moment in your lives.
Whether you want a traditional or a contemporary ceremony, I can help make your day a truly wonderful experience. Your wedding will be unique, personalized and to your complete satisfaction.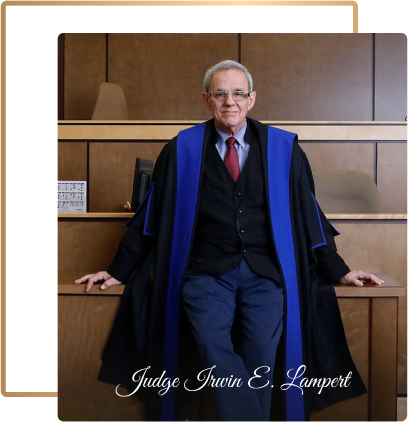 I was born in Montreal , moved to Moncton at a very young age and have lived and worked here ever since, except during my years away at university.
I am a graduate of Moncton High School, Dalhousie University (Science degree) and the University of New Brunswick Law School. I practised law in Moncton for many years with a large practice in Family Law, before being appointed a provincial court judge. I presided in courts across New Brunswick hearing mainly criminal matters, including Youth Court.
Highly recommend Mr. Lampert's services. We got married on sept 24, the day after hurricane fiona, and even though there was some road closures and damages, Mr. Lampert made a priority to show up to officiate our wedding…